Employment Program
Without support, a staggering 75% of individuals with ASD struggle to find and maintain employment. We dream that every New Heights student will secure paid employment while they are still at New Heights and will receive the coaching they need to keep that job or find meaningful employment after graduating. Research shows that the greatest predictor of youth having a paid job at or above minimum wage after leaving high school is having a paid job while attending high school.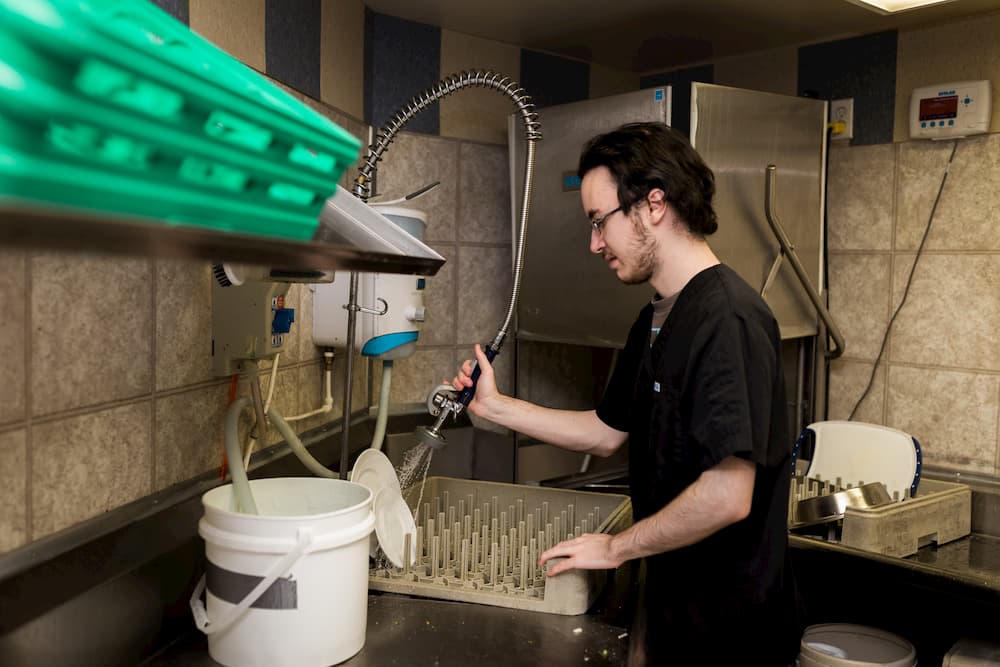 New Heights is excited to offer an individualized, in-house employment program for our students aged 15 and up! The employment staff will personally support and motivate the student in the following areas:
Employment Preparation
Work with students during class time and in extracurricular workshops and employment preparedness programs.
Provide one-on-one career exploration and goal setting sessions
Assist the student in creating an effective resume and cover letter for each position they are interested in and support the student to learn the skills to do this independently if applicable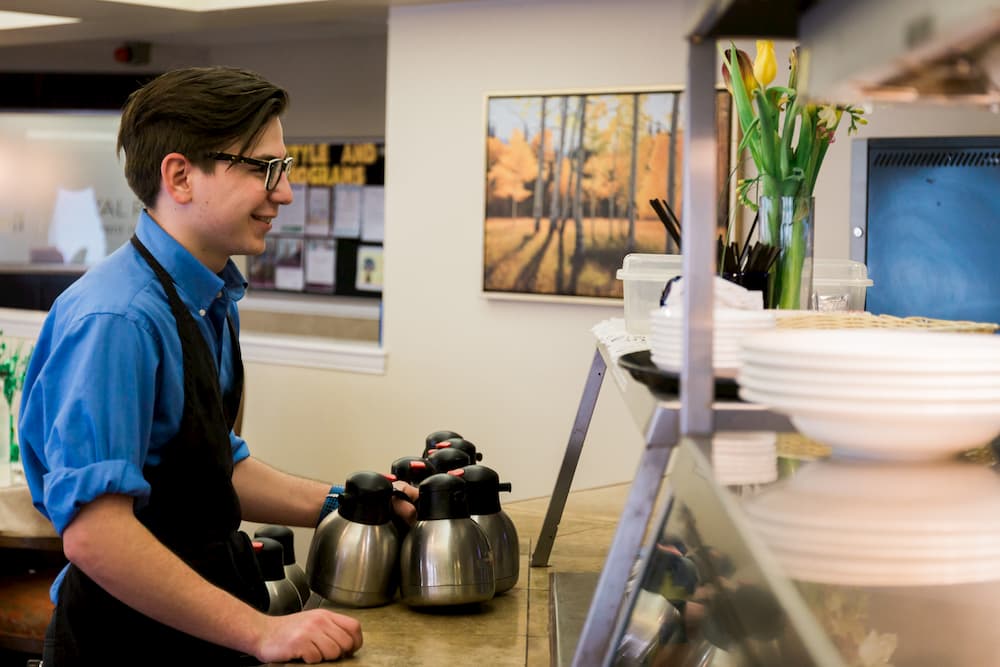 Job Search
Employment Coordinator will work with employers and community services to build partnerships and community capacity to assist youth with ASD with the transition to the workforce
Employment Coordinator will inform employers of the benefits of hiring a neuro diverse individual and offer diversity and inclusion information and strategies
Employment Coordinator will seek out part-time, after school paid employment opportunities with and for the student, tailored to student interests and passions.
Prepare the student to independently apply for jobs in an effective manner.
Job Placement and Job Maintenance
Develop interviewing skills through strategies such as role play and mock interviews with real employers.
Assist with onboarding at new place of work in a way that is most effective for that student
Offer the support of a Job Coach for on the job skill building and mentoring before and/or after work shifts.
The Job Coach will phase out supports when appropriate and will keep open lines of communication with student to boost their ability to maintain employment and problem solve workplace conflicts.
Please contact the Employment Coordinator Laura Hollohan at [email protected] with any questions or for more information.
Are you an Employer looking to find student talent that matches your business needs?
Get more information on hiring a New Heights Student.