Donate
A strong and supportive community is crucial to pioneering a bright future for children and youth on the autism spectrum to live independent, confident, and purposeful lives. Your partnership will ensure New Heights can continue to provide high-value support and programming as we journey with families and students up to and beyond their graduation. You will be helping to prepare our kids for the community and the community for our kids.
Together, we can make a difference.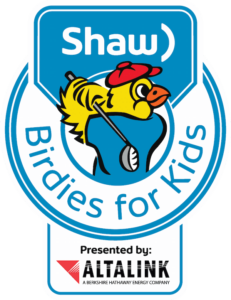 New Heights is VERY excited to announce that we have been chosen again this year as a participating charity in Shaw Birdies for Kids presented by AltaLink. Birdies for Kids is a fundraising program where charities solicit donations and receive extra funding of up to 50%. Participating charities will receive 100% of EVERY DONATION collected on their behalf.
Donate by mail
To donate by mail, please make cheques payable to New Heights School and Learning Services and send to:
New Heights School and Learning Services
2521 Dieppe Avenue SW
Calgary, AB T3E 7J9

We are a registered charitable organization and donations qualify for a tax credit. Our Charitable Registration number is 88894 5722 RR0001.
If you have questions about donations or would like more information please contact:
Amberly Wrubleski
E: [email protected]
P: 403.240.1312