New Heights Transitioning to Adulthood Branch
New Heights is very excited to announce the development of our Transitioning to Adulthood branch of Home and Community Support. This branch, which will work with our young adults and their families, begins in the student's last year of high school and will offer resources and support up until the age of 25 to effectively bridge the gap from high school to adulthood. This is not a daily or onsite program, but rather a resource and network of support so our young adults can have access to the opportunities to be successfully on their own, but not alone.
When fully developed, this branch will focus on 5 key areas for successful transition to adulthood: Employment, Independent Living, Social Environments, Post-Secondary Transitions, and Mental Health resources.
We are very pleased to announce that Jennifer Bodiguel, our current school occupational therapist, will be the coordinator of the Transitioning to Adulthood program. Jen will also be continuing her OT role at the school in a part time capacity.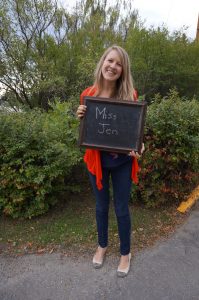 As is our process at New Heights, we will be developing this program slowly and steadily, giving us the greatest opportunity to ensure its effectiveness. For the pilot year, we will focus primarily on the Employment and Independent Living facets of the branch.
We will be providing more information and updates to young adults and their families as the program develops. For any initial questions, feel free to contact me at [email protected]
We are very excited to be looking forward to this part of the journey!